Welcome to Cat Gina Cole – Explore "Psychic Skills for Magic and Witchcraft"
Unlock the Secrets of Your Psychic Abilities
Are you ready to embark on a mystical journey, explore your Psychic Skills, and delve into the world of Magic and Witchcraft? You've arrived at the official website of Cat Gina Cole, author of "Psychic Skills for Magic and Witchcraft" is uniquely skilled and qualified to assist on such a journey.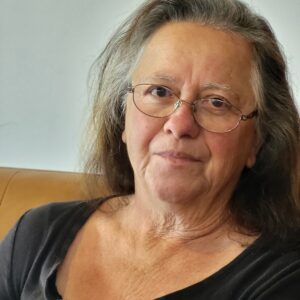 Initiated into a family tradition of magic at 13, Cat mastered Hedgewitchery, Wortcunning, and Psychic Abilities. With an eclectic literary background and 15 years as a Master in Social work and addictions. Cat is adept in clairvoyance, UPG, dream work, astral travel, mediumship, empathy, and much more.
Cat is a dedicated member of the Pagan community. She manages several Pagan groups and is very involved with "The Green Egg" magazine where she also contributes articles.
About "Psychic Skills for Magic and Witchcraft"
In this comprehensive workbook, Cat takes you from a novice to an advanced practitioner in the arts of psychism, Magic, and Witchcraft. She has encompassed the essentials into an easy-to-understand, step-by-step approach. There is no mystical jargon to slow your progress here.
You should read Psychic Skills for Magic and Witchcraft if you want to:
Uncover Your True Potential: This book will help you break free from societal misconceptions and embrace your psychic gifts with confidence by using everyday skills and language for Magic and Psychism.
Learn from real-life experiences: Cat demonstrates how psychic occurrences manifest in daily life and what they are supposed to feel like. Learn to navigate them with advanced tools and skills from a life-long experienced practitioner and teacher.
Gain a Community of Support: For those who've felt isolated in their psychic journey, this book was written for you. It gives descriptions and skills that will assist you in identifying your personal psychic skills and so much more. You can find yourself among these pages where it feels like Cat is speaking directly to you.
Praise From Readers
"A Fabulous Resource" – Lupa, creator of The Tarot of Bones deck and book
"If you want to develop your intuition and related mental acuities, this is a fabulous resource! Each chapter provides a variety of tools, both material and otherwise, that allow you to open your mind and increase your focus. Even if you've never done any sort of psychic practice, this book will offer you the framework you need to get started and get better, without being overly dogmatic or prescriptive."
"Actual Tried-and-True Practical Exercises" – Oberon Zell, Headmaster of the Grey School of Wizardry, Founder of OberonZell.com, and author of Grimoire for the Apprentice Wizard
"I've read a lot of books on psychism, but this one is unique; not merely theoretical, but actual tried-and-true practical exercises, definitions, explanations, and most enlightening—personal excerpts from Cat's own journals from a lifetime of both learning and teaching the psychic arts. Cat's descriptions of her childhood lessons and exercises remind me so much of my own lonely journey as a 'magikid.' Fortunately, while I had to invent my own experiments in telepathy, hypnosis, psychokinesis, etc., Cat had her witchy mother and grandmother to teach her. And in this book she organizes the solid lessons she learned and teaches into an easy-to-understand three-level course of study for beginning students to intermediate practitioners. This course presents a foundational curriculum of psychic skills for daily living and all forms of spiritual practices. I recommend it highly!"
"Crone wisdom resonates throughout the pages of this vital book that is certain to become a modern classic. Bringing together a lifetime of clinical and priestess training, Cat Gina Cole has written the consummate book for developing and growing psychic awareness and sensitivity."
Ready to Unlock Your Psychic Potential and More?
Don't miss out on this transformative journey! Grab your copy of "Psychic Skills for Magic and Witchcraft" by Cat Gina Cole today and embark on a path of self-discovery, mysticism, and empowerment.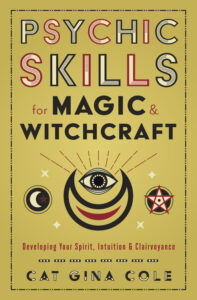 But that's not all! If you're eager to dive deeper, achieve better results, and journey through the book with a real-life guide and teacher, join one of Cat's classes or services. Learn directly from the author herself and unlock the full potential of your psychic skills. Your extraordinary journey begins now.