LIVE
I am excited to announce I will be presenting at this year's Llewellyn-con you can join me at https://www.dropbox.com/scl/fo/ppmbfngbmbk0zvshlx1x4/h?dl=0&preview=LlewellynCon2022-AuthorHighlight_Cole.jpg&rlkey=i2csicqe9cvlrsjn4zxpke8wh
IN-PERSON EVENTS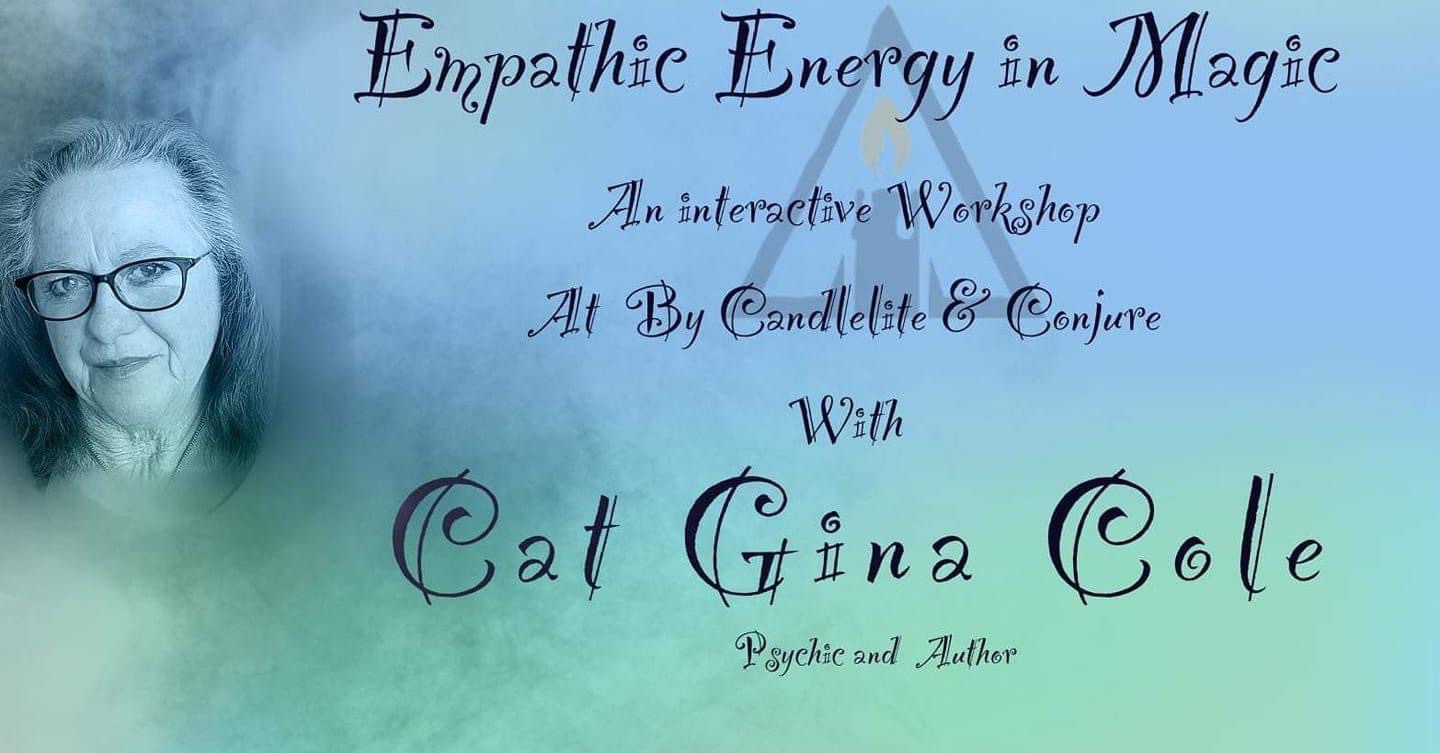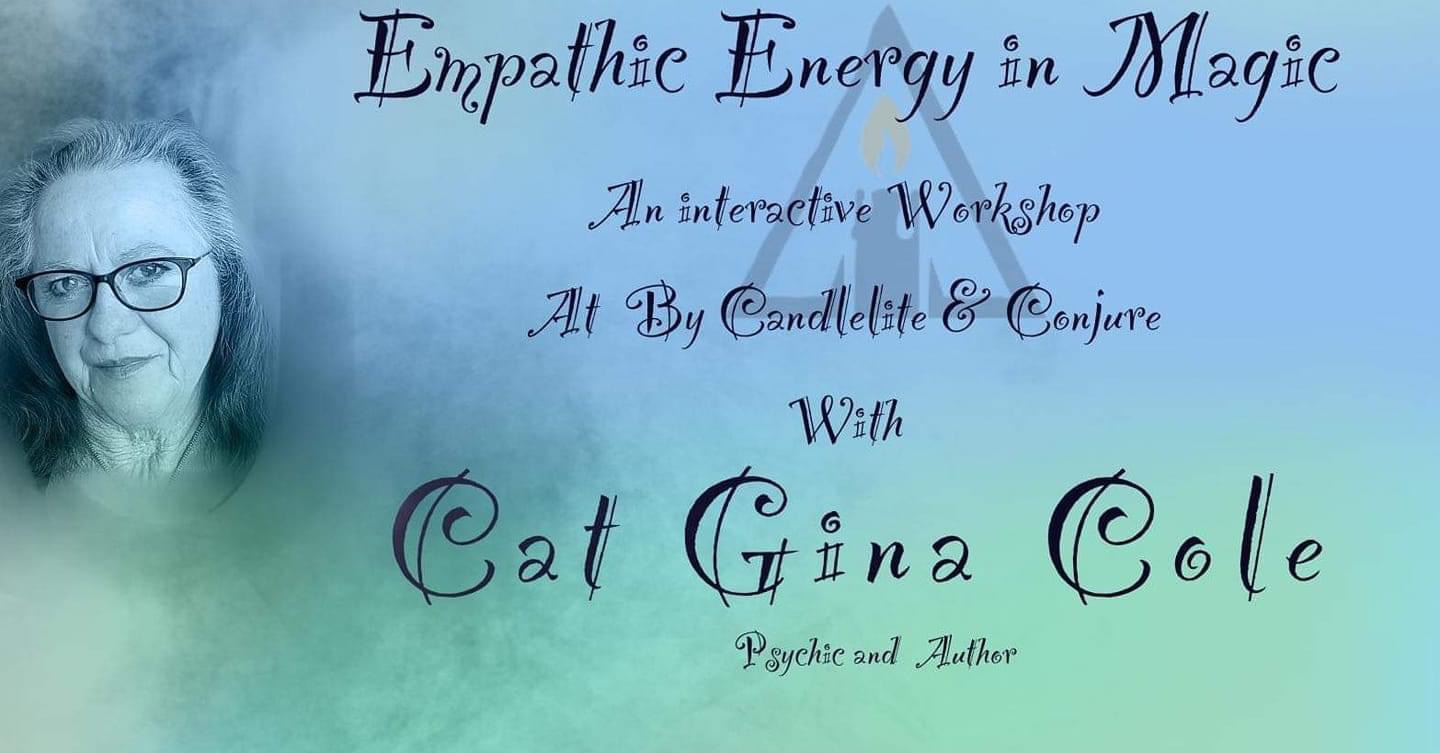 I am excited to present an interactive workshop where you will learn to wield (and shield) your empathic skills, allowing you to thrive with psychic skills. This workshop is held at Salem's By Candlelight and Conjure. After the workshop I will will also be giving psychic readings.
Cost of workshop: $20.00
Per 15-20 minute readings: $20.00
To RSVP, here's is a link to the event:https://facebook.com/events/s/empathic-energy-in-magic-with-/466758298833416/
Please feel free to sign up ahead, and reserve a spot post payment made.
I will be presenting at the Eugene Pagan pride on August 7th in Alston Park. I will be giving a presentation and will have my book to sell and sign, I hope to meet many of you there!
REVIEWS
My very first review written was by Rachael Patterson. She is a prominent Witch and Author in the UK, and I was very honored to have her read my work.
https://www.rachelpatterson.co.uk/single-post/review-psychic-skills-for-magic-witchcraft-developing-your-spirit-intuition-clairvoyance
This review was done by Catt Foy, Author, freelance writer, psychic, and Queen of the Psy Cards who wrote this amazing review for the Witches and Pagans Magazine
http://witchesandpagans.com/pagan-culture-blogs/spirit-garden/my-return-and-book-review.html
VIDEO INTERVIEWS
This was my very first video interview and I think it is my fav because Elhoim is delightful
https://www.youtube.com/watch?v=qs93hSVDr0o&list=WL&index=5
Knit a spell, Katie and James were a blast great folks to chat with who know their stuff!
https://www.lightfromlantern.com/podcasts/knit-a-spell/episodes/2147737546
Then I had the pleasure of interviewing with Earl Williams we talked about the stepping aside skill, psychic protection, and psychic paradox's
https://www.facebook.com/Earl.SilverWolf.Williams/videos/1109470892936653
PODCAST INTERVIEWS
Scroll down the page a bit for this one. This was a lot of fun we spoke about how psychic skills can help social anxiety, the Sylphs, and even invisibility.
https://ghostlytalk.com/ep-170-cat-gina-cole
Para truth radio where we talked about what a hedge witch is and go on to talk about my history with angels Paratruth, was enlightening
https://www.paratruth.com/witches-crystal-balls-wcat-gina-cole/
Marla Brooks was a pleasure to chat with Stirring the Cauldron was very in-depth, we spoke about protection while using psychic skills, spontaneous events OBE vs astral travel, and even did a pause exercise.
https://www.podomatic.com/podcasts/stirringthecauldron/episodes/2022-04-15T11_53_12-07_00
ARTICLES
This is the article I wrote for the Llewellyn Journal I write about how psychic skills enhance magical acts
https://www.llewellyn.com/journal/article/2989
Here is one of the many articles I have written for Green Egg. All other articles I have written there can be found at https://greeneggmagazine.com/
http://catginacole.com/my-green-egg-summer-2021-article/
COLUMNS
This is my Q & A column for The House of Twigs
https://thehouseoftwigs.com/cats-eye-q-a/?fbclid=IwAR0SJsxnMNvv5wy5uvW4Ok_B_DlhlZ8PFg8X6v49iMZxLhrMCjOCYlvcc0E